Intellectual Property Management Software Key Features
Iolite Softwares Pvt. Ltd. is a leading provider of web based Intellectual Property Management Software to both corporates and IP attorney firms worldwide. Our features are intellectual property docketing software, intellectual property portfolio management software, trademark management, trademark opposition tracking software, trademark journal publication software, patent management, copyright management.
Dash Board with Work Alerts for Hearing to track ongoing IP matters of Trademark, Patent, Design, Copyright with its Opposition and Litigation
Centralized storage system to access and view all IP case documents
Manage all Inward and Outward documents and correspondence
Manage Trademark, Patent, Design, Copyright and Opposition cases.
Staff Login with restricted access roles to manage the system
Comprehensive customized reports and graphs with export facility
Alerts for pending documents and submissions
Facility to upload all documents with advance search option
Simplifies and organize the work of various IP departments for Trademark, Patent, Copyright, Design with its Opposition
To track and view upcoming renewals, renewal history, due submissions & due history.
Generate template base form and letters with MS Word Doc. facility
Basic and advance search facility to search case details
IP Case library stores all documents and correspondence
Help Manuals and Tutorials defining step-by-step operations of the software
Complete Backup facility
Sharing IP data updates using emails with clients and advocates
Status Tracking for Trademark and Patent integrated in system to fetches case status and stores it.
What is Iolite-Intellectual Property Management Software?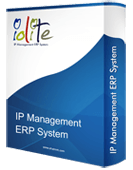 The Iolite –
Intellectual Property Management Software
transforms the office of the IP Owners, Advocates & Solicitors' and IPR Regulatory Affairs paperless. Day to day working of all IPR departments becomes easier, simplified, faster, accurate and organized. Intellectual Property Management Software helps to track current and pending status of Cases including hearing dates, submissions & communications.
IP Management Software provides a centralized library for all documents & communications link with Intellectual Property Management Software for all future references. IP Software enables to generate customized reports with statistical figures.
Our Events and Exhibitions
INTA 2019
Boston
INTA 2019 18th – 22nd – May, 2019 at Boston
AIPPI 2018
CANCUN
AIPPI 2018 September 23-26, 2018 at CANCUN
WIPF 2018
New Delhi
WIPF 2018 14 to 16 November, 2018 at New Delhi
Iolite Softwares is Associate Member of :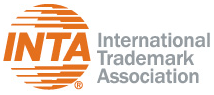 Our Products
WE ARE A SOFTWARE DEVELOPMENT COMPANY HAVING PRESENCE
In INDIA, UK, USA, EUROPE, UAE, MIDDLE EAST, AUSTRALIA, offering specialized IT services to our clients across the World.